If you can look me in the eye and tell me, you 'don't like Mexican food'…
I will not believe you
We can not be friends
Mexican food is food for the soul, it's nourishing, it's vibrant, flavourful and it's hearty.
Whether it's tacos, enchiladas, fajitas, nachos, tortillas… they're all exquisitely delicious! I personally LOVE putting my own twist on Mexican classics, so here's a little LOW WASTE recipe I've compiled.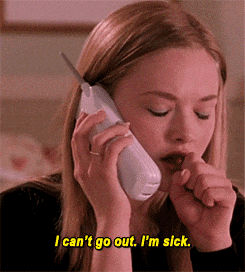 This is the perfect meal for a fun night in (Lord, knows that's my favourite kinda night!)
Because we're making the LOW WASTE version of this meal, we'll start off by making the tortillas. If you're in a rush or just don't want to make the low waste version, just buy a packet of pre-made tortillas.
Homemade Tortillas
Ingredients:
2 cups of all purpose flour
pinch of salt
¾ cups of water
3 tbsp of olive oil
Directions:
Combine the flour and salt in a medium-sized bowl
Stir in the water and the olive oil
Turn dough onto a floured bench top and knead until a ball of dough is formed. You may need a little extra flour
Cover the dough and allow to rest for 5-10 mins
Divide the dough up into eight portions
Roll each portion out into a circle (or something that resembles a circle)
Spray oil onto the base of a medium sized pan and cook each circle for about 1 minute per side, until golden-y (like a pancake).
Once we have the tortillas done, we move onto making the filling. You can choose whether you want a vegetarian option or not. For the purpose of this recipe, it will be vegetarian (don't knock it till you try it).
Vegetarian Stuffing
Ingredients:
½ onion
2 cloves of garlic
1 tin of black beans
Mexican spice blend
200g of mushrooms
20g salted butter
100g of shredded cheese
Directions:
Pre-heat the oven to 200 degrees Celsius
Chop the garlic, onion and mushrooms
Drain the black beans and transfer to a medium bowl
Roughly mas the black beans with a fork
In a medium frying pan, heat a drizzle of olive oil on a medium heat
Add the onion and the garlic, once softened add in the Mexican spice blend, cook until fragrant
Add the mushrooms and the butter
Cook until tender then transfer it into the bowl with the black beans, stir to combine
Next up we assemble everything.
Lay half the tortillas onto a lined oven tray
Divide the black bean and mushroom mixture between the four tortillas and sprinkle with cheese
Top with remaining tortillas, press down
Spray tortillas with olive oil then put them in the oven
Cook tortillas for 10-12 minutes
While they're in the oven, we work on the corn salsa.
Corn Salsa:
Ingredients:
1 corn on the cob
1 tomato
1 bunch of spring onion
dash of white vinegar
Directions:
Slice the corn of the cob and add to a pan on high heat, cook corn for 3-5 minutes
Chop the tomato and the spring onion
Combine the corn, tomato, spring onion and vinegar, mix
Season to taste with salt and pepper
Dish up
Once the tortillas are cooked and the salsa is made, crack open a small tub of Greek yogurt, cut the tortillas up and enjoy with some salsa on the side.
Enjoy!
Let me know if you enjoyed this recipe.